Business Strategies Built for Success
We Can Tell You What's Next
Business owners are visionaries, they're always looking for what's new, what's next, and how to grow what they've built. But stepping back and getting an objective assessment of your business priorities, goals and operations can be very challenging to do on your own. Depending on your stage of the business lifecycle, you might be worrying about any or all of the following:
Am I the right type of entity?
How do I increase profits?
What is my business worth?
How do I plan for retirement?
How should I prepare for succession, buying or selling a business?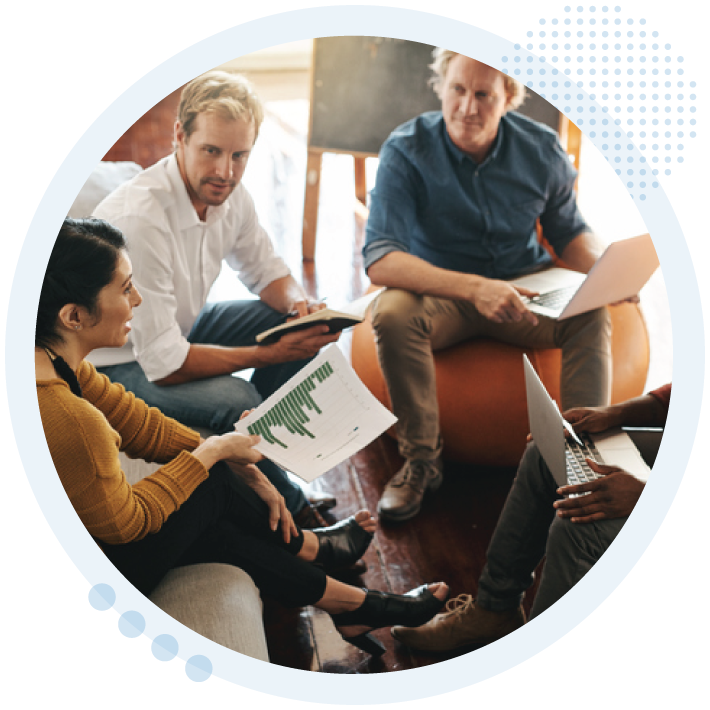 Our Business Advisory Team can help you make smart decisions and avoid common mistakes so you can get ready to grow.
---
Business Advisory Services for Small Business Growth
If you've ever wondered: Am I on the right track? We can help you answer that. Our Business Advisory Team has spent years helping business owners understand the overall health of their business, how they compare to industry standards, what it will take to grow, and the best path forward.
The Business Coach You Can't Live Without
Our goal is to be an extension of your team, rather than just your accountant. You'll get to work with people who invest in your success and are passionate about your business.
Together, we'll evaluate and assess various areas of your business: financials, operations, and personnel. We'll work as a team to develop custom solutions that include quick wins to get you moving, and coach you through long-term strategies to help keep you on track.
We're always learning and sharing our knowledge with you.
You'll get the benefit of our experience across a wide range of industries including:
Start-Up Companies
Technology and Software Developers
Manufacturing
Transportation and Logistics Companies
Retail
Hospitality
Construction
Real Estate
Professional Services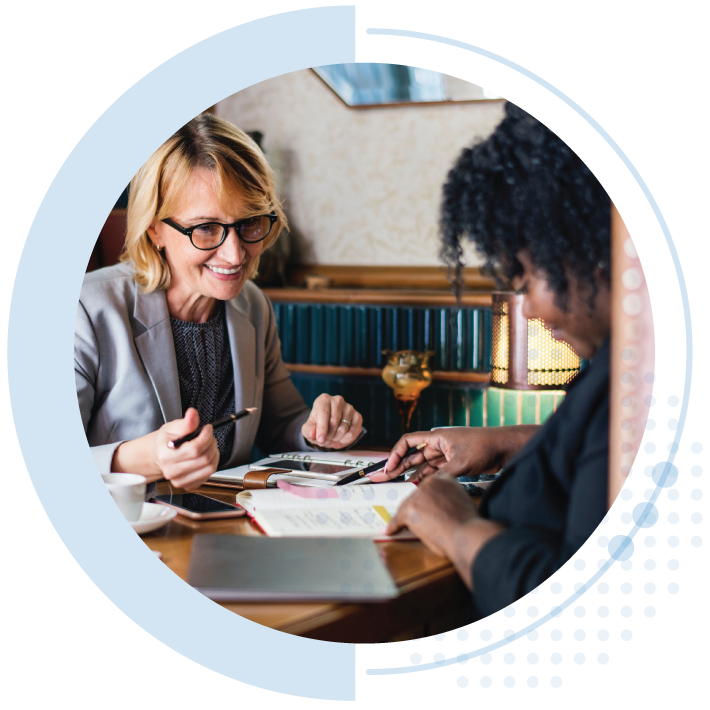 How Do You Position Your Business For Success?
You can start by partnering with an accounting firm that thinks like a business owner. We'll apply big-picture thinking to the most critical parts of your business that impact your growth:
Business Entity Selection
Business Succession Planning
Business Valuations
Debt Review & Restructuring
Financial Forecasts & Projections
Mergers & Acquisitions
Process Improvement Studies
Litigation Support
Fraud Prevention & Detection
Money Management Alliances
Insurance Guidance (Business, Group & Individual)
Investment Review
Profitability Enhancement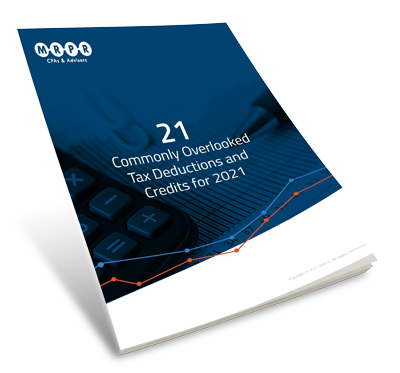 Are you leaving money on the table?
Every year thousands of taxpayers overpay on taxes. Download our list of 21 Most Overlooked Tax Deductions and Credits to find out if you're losing money.
What Our Customers Have to Say